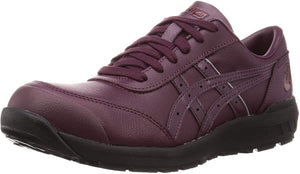 New tennis shoe with leather upper, ultra resistant and comfortable.

Model: Asics CP700.
Helmet: Polycarbonate.
Last: EEE (3E) (comes wide by half number).
Sizes: 22.5 cm to 30.0cm.
Weight:

  460gr.

Sole: EVA SRB rubber.
Extra: Leather.
Color: Black.
Standard: JSA A (Occupational).
Delivery time:
Standard (free): 1 to 30 business days.
Express (with cost): 1 to 15 business days.